Last Updated: 19th July 2020
What do you need to do before moving to the UK?
Once you confirm to relocate to a new country, besides the whole family member moving to the UK, you also need to move your stuff to your new home.
Here are some hints to moving your stuff to the UK:
You need to consider which one needs to send to the UK, and which one should be given up (give to friends, donate to charity, or send to the dump)
If you want to send the appliance to the UK, please make sure the voltage is suitable in the UK.
Do you need to move the furniture, or particularly large objects, such as Piano, bicycle, mattress?
Before packing the carton, make sure you can mark down the content, carton number, and where should put the carton, in the living room, or bedroom? It would help you to unpack the carton after moving to a new home.
Make sure the carton is full stuff, it would be damaged if the carton only half stuff.
For all fragile stuff, make sure to protect it carefully.
If you need to ship lots of books, need to ensure each carton didn't overweight.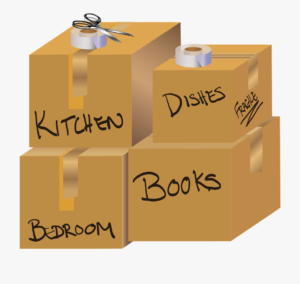 Normally, the personal stuff ship to the UK by sea need around 2 months. So, make sure your daily items or important personal belonging come with you. Or, you need to purchase a new one in the UK. After deciding what items you would like to ship to the UK, you need to pick an international relocation company. You can ask them to quote a rough price for you, quotation are based on how many cartons, any furniture / large items.
Before book the international relocation service, please check:
Any handling fee
Any document fee
Is the quote including packing material?
Is the quote including door to door service?
Any extra cost for moving up the stairs?
The extra cost for storage if can't be delivered to the UK new home immediately.
Mostly, the final cost is based on the final total volume, plus any handling fee/document fee / extra service charge, please check the quote detail if any additional charge.
Here are some international relocation companies for your reference, you can compare the quote and terms before making a decision.
When the moving company removes all the belongings, the moving company should prepare the shipping information and hand it to you together with the packing list. As the UK has an import tax, personal items can be shipped to the UK tax-free during the first year of immigrating to the UK. To avoid the import tax, you must apply for a Transfer of Residence number before the stuff arrives in the UK. After a successful application, the authorities will issue a Tor No to the applicant. Once received the ToR No, please contact your relocation company, and they could arrange the clearance of your stuff, and arrange the shipment to your new home.
For how to apply for Transfer of Residence, please refer to the following British government website.
https://www.gov.uk/government/publications/application-for-transfer-of-residence-tor-relief-tor01