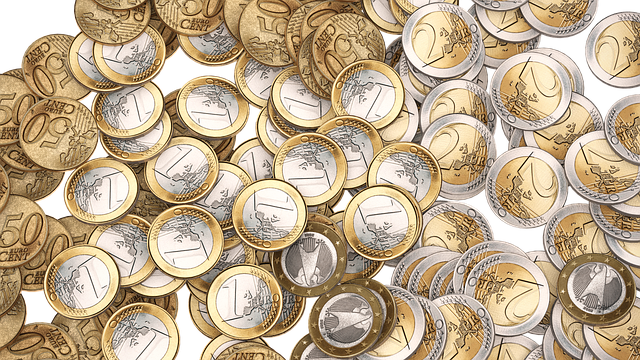 There are new tier 2 minimum salary thresholds for non-EEA nationals as workers in the UK. Non-EEA nationals applying for Tier 2 are subject to the requirement that the salary they earn in the UK must be above a minimum threshold, as part of government policy to avoid undercutting wage markets by using low-paid immigrant labour. This threshold has been announced to be raised in 2 steps to £25,000 in Autumn 2016 and to £30,000 in April 2017 for experienced workers, with the minimum threshold for new entrants into the workforce staying at 20,800. ­These requirements make it more difficult for non-EEA migrants to the UK to obtain Tier 2 visas as they will need to be earning significantly more than the UK national average annual income of around £26,000.
These changes are based on the Migration Advisory Committee's recommendations of the 19th of January, which focuses on the government's policy aims of reducing total immigration into the UK, and of controlling labour markets to regulate whether UK and EEA nationals or non EEA nationals have access to employment opportunities. Due to EU legal obligations, the UK must allow the free passage of EEA nationals into the state, and allow for their exercise of residence rights. This means that only the entering into the UK and continued residence in the UK of non-EEA nationals can validly be regulated, resulting in this tightening of restrictions regarding who can reside and settle in the UK. ­
Employers are dis-incentivised to hire non-EEA nationals as, excluding for ­certain professions, they have to conduct a 'resident labour market test' before offering a job to a non-EEA national. This resident labour market test is the advertising of a job to local applicants and hiring any local applicant who has all of the required skills and experience to undertake the position before offering the job to a non EEA national. The job should be advertised in two appropriate places, including usually Jobcentre Plus, and a newspaper or website, and only if the test produces the result that there is no local suitably-skilled individual who can take the job may the employer opt to hire a non EEA employee.
Certain professions are exempt from this, including nurses and professions on the UK National Shortage Occupation list. Non-EEA recent graduates can also still be hired by UK companies without the need for a resident labour market test. ­
In pursuit of the government's desire to 'simplify and streamline' applications the Tier 2 visa category of Intra-Company Transfers will be unified so that the subcategories of Short- and Long-term Staff and Skills Transfers are integrated into the category 'Intra-Company Transfers'. The ICT category will retain the subcategory of Graduate Trainees. ­09
In pursuit of the same policy aims the policy change additionally includes adding a 1000GBP certificate of sponsorship to be paid by the employer annually for each non-EEA national worker, or 364GBP for small or charitable sponsors. Certain groups will be exempt from this, namely Intra Company Transfer Graduate Trainees, and PhD level occupations, as well as non-EEA nationals who were on a Tier 4 student visa and have switched to a Tier 2 visa after completing their course of study.
The policy changes will come in in steps, with the first set of changes being made in Autumn 2016, and transitional phases ending in April 2017 to allow for employers and individuals to plan to accommodate them. The table below is an aid to explanation of the different effects of policy implementation to different categories of applicant.
Visa category
Currently
Autumn 2016
April 2017
Tier 2 (General): Experienced Workers
Lower threshold boundary for experienced non-EEA nationals entering the UK work force is raised to £25,000.
Lower threshold boundary for experienced non-EEA nationals entering the UK work force is raised to £30,000.
Tier 2 (General): New entrants into the workforce
The lower threshold boundary salary is £20,800, and no changes are scheduled to be made to it.
No changes.
Tier 2 (General): who switched from Tier 4 (Student)
12 month grace period between finishing course of education and finding employment in their field. Employers can employ recent graduates from UK universities without carrying out a resident labour market test.
No changes. There will be an exemption from the Immigration Skills Charge.
Tier 2 (ICT): Skills Transfer
An employee may acquire this visa if they are being transferred within a company in order to receive of impart specialist skills from overseas. Individuals in this subcategory don't have a minimum employment period to qualify.
This subcategory will be removed, and will close to new applicants who will apply under the streamlined category of ICT.
Tier 2 (ICT): Short Term
A subcategory of ICT which can be acquired if you have been working at a company for at least 1 year prior to being transferred briefly to fill a skilled position in the organization in the UK which cannot be filled by a local worker.
The lower income threshold for the Short Term category will raise to £30,000, and the category will be phased out. ­
This subcategory will be removed by the end of the transitional period ending April 2017, and will be closed to new applicants who will apply under the streamlined category of ICT.
Tier 2 (ICT): Graduate Trainee
Recent graduates who are transferred to the UK section of the organisation you work in for the purpose of training, for short term posts only, and only through a structured graduate training programme towards a specialist or managerial role. Employees don't need to conduct resident labour market tests before employing this category of visa-holders. ­
Remains a subcategory of the otherwise streamlined intra-company transferee visa category. ­This group is given extra weighting in applications for Tier 2 visas, and graduates of the trainee programs will be able to switch roles in the organisation after their training programme. Employers of this category of workers are exempt from paying the Immigration Skills Charge.
Lower threshold salary boundary is to be lowered from £24,800 to £23,000, and each company will be able to bring an increased number of 20 graduate trainees to the UK. ­­

This group is given extra weighting in Tier 2 applications where the granting of the visa helps bring high-value business to the UK or potentially supports an inward investment.

Tier 2 (ICT): post- autumn 2016
Category is in subcategories of Graduate Trainee, Short-term Staff, Long-term Staff, and Skills Transfer (as above).
The category will be streamlined, with all employees on intra-company transfers requiring the same visa. The uniform minimum salary threshold for this group will be £41,500, which is significantly higher than subgroups' individual thresholds, and means only high-salary employees such as specialists and managers will be given access with this visa. The one category exempt from streamlining is the Graduate Trainee programme category.

All ICT employees will be obliged to pay the Immigration Health Surcharge.

Within the ICT category the minimum salary threshold for ICT employees working in the UK for 5-9 years will be reduced to £120,000 from £155,300, and the 1 year of required experience for applications with salary over £73,900 will be removed.
Tier 2 (General): All non-EEA workers with exemptions
By the end of this transitional period the Immigration Skills Charge will have been introduced, charging employers £1,000 per Certificate of Sponsorship annually, or £364 for small and charitable sponsors (defined in Immigration and Nationality (Fees) Regulations).
Dependents of Tier 2 migrants
There will be no change to the work rights of individuals in this category
For further advice in connection with requirements for applications for Tier 2 visas, or other routes to residence and settlement, please contact our immigration advisors in Glasgow on 07788882290 or via our online enquiry form.