Last Updated: 1st December 2020
What is the Graduate Route?
The Graduate route offers graduating, international students a two or three year visa immediately after graduation. Whilst the visa is valid, holders will be able to stay and work in the UK. It will be available from summer 2021.
Who is the Graduate route suitable for?
International students graduating in undergraduate, master's and PhD courses.
You must have successfully completed your whole degree in the UK (excluding permitted study abroad programmes) and your Higher Education Provider must be willing to sponsor you.
Some of the main advantages of the Graduate route are:
No English language requirement
No proof of maintenance
No immigration skills charge
Can switch to other visas
Family Members
Only dependants who are already with the graduate in the UK (applications must be made at the same time) can apply.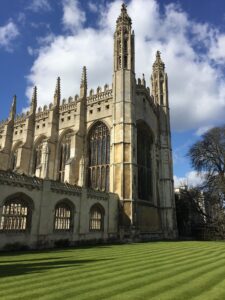 What are the requirements for the Graduate route?
You will need to:
Pay an application fee
Pay the Immigration Health Surcharge
Submit your biometrics
Common questions asked about the Graduate route
Can I apply now?
This visa will only be available from summer 2021.
How long will the visa last?
The length of your visa will be determined by the type of course you graduate from. Those completing undergraduate or master's degrees will be eligible for the two year visa and those studying PhDs will be eligible for the three year visa.
Does this visa lead to settlement/Indefinite Leave to Remain?
This route does not lead to settlement.
Can I look for work on this visa?
Yes you can but not as a professional sportsperson, doctor or dentist in training.
Can I apply inside the UK?
Yes you can.