Today (July 22nd 2020), the Secretary of State (Priti Patel) and the Foreign Secretary (Dominic Raab) announced the new Hong Kong BN(O) visa route.
Those eligible for the visa will be able to apply from January 2021.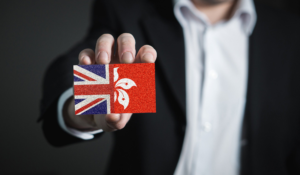 On July the 1st 2020, the Foreign Secretary made its first statement regarding China's controversial national security legislation. The UK government's position is that it is a clear breach of the Sino-British Joint Declaration.
Signed between China and the UK on the 19th of December 1984, the Joint Declaration promised to preserve Hong Kong's existing capitalist system and way of life until 2047.
According to the Foreign Secretary, the legislation recently enacted by Beijing is also in direct conflict with Article 23 of China's Basic Law which allows Hong Kong to establish its own national security legislation.
Today's announcement allows Hong Kong citizens who are BN(O) to apply for the new Hong Kong BN(O) visa. An estimated 2.9 million people will be able to apply for visas which last 30 months and extendable for another 30 months (or single period of 5 years), after which they can apply for Indefinite Leave to Remain (and citizenship a year after).
Standard requirements still apply:
be ordinarily resident in Hong Kong, which includes those currently in the UK but who are ordinarily resident in Hong Kong;

be able to demonstrate their ability to accommodate and support themselves in the UK for at least six months;

demonstrate a commitment to learn English in the UK where appropriate – on entry, there will be no English language requirement but applicants will require a good knowledge of the English language if they choose later to make an application for settled status (indefinite leave to remain) after five years;

hold a current tuberculosis test certificate from a clinic approved by the Home Office

pay a fee for the visa and the Immigration Health Surcharge both payable in full at the point of the visa application; and

have no serious criminal convictions, have not otherwise engaged in behaviour which the UK Government deems not conducive to the public good, and not be subject to other general grounds for refusal set out in the Immigration Rules. 
This is a direct link to the Policy Statement (Note: PDF document)