Last Updated: 22nd March 2018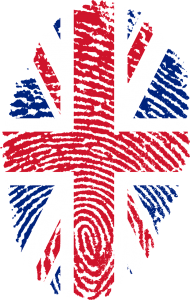 Getting a new passport is about to cost more from Tuesday 27th March 2018 and the price increases vary depending if you're applying online or offline (by post) but there's a way to avoid the price increase altogether if you're due to renew your passport before the end of the year.
How are Prices Changing?
The increases are a uniform £3 per application online and £12.50 per application offline.
| Current Cost | Passport Type | New Cost | Increase |
| --- | --- | --- | --- |
| £72.50 | Adult – Online | £75.50 | £3.00 |
| £46.00 | Child – Online | £49.00 | £3.00 |
| £72.50 | Adult – Postal | £85.00 | £12.50 |
| £46.00 | Child – Postal | £58.50 | £12.50 |
The Premium one-day service price will be increasing from £128 to £177, an increase of £49 whilst the Fast-track one-week service will increase from £103 to £142, an increase of £39.
How to Beat the Passport Price Rise
A little known fact when applying for a new passport is that any existing time on your old passport will be added to your new passport up to a maximum period of 9 months.
This means that should your passport expire on the 26th of December, you'll be able to apply now, pay the existing pricing and lose very little time on your existing passport but you'll need to act quickly as there's just under a week before these prices come into effect.
Why Are Passport Prices Rising?
According to the Minister of State for Immigration, these price increases are necessary to maintain a secure, effective and efficient service.
Apply Online Now
The cheapest way will be to apply for your passport online at the government website. This will be the quickest and cheapest way to do it.
Naturally you can apply via a company like ours but the process is so simple you'd be paying extra fees for something you can easily do yourself.
A full list of price changes (this links directly to the PDF file) is available from the UK government website but watch out, the pricing information is buried under a lot of text.
Do you have Indefinite Leave to Remain?
A lot of people assume you can apply for a British passport as soon as you have Indefinite Leave to Remain (ILR), unfortunately, this isn't the case. You must apply for British Citizenship first. This has a more complicated set of requirements and if you would like to discuss this with us, please contact us or arrange a free consultation (you can do this directly through our website).
Once you have British Citizenship, you can then apply for a British passport. Unfortunately at the time of writing this article, there won't be time to apply for British Citizenship before the 27th of March price increases.